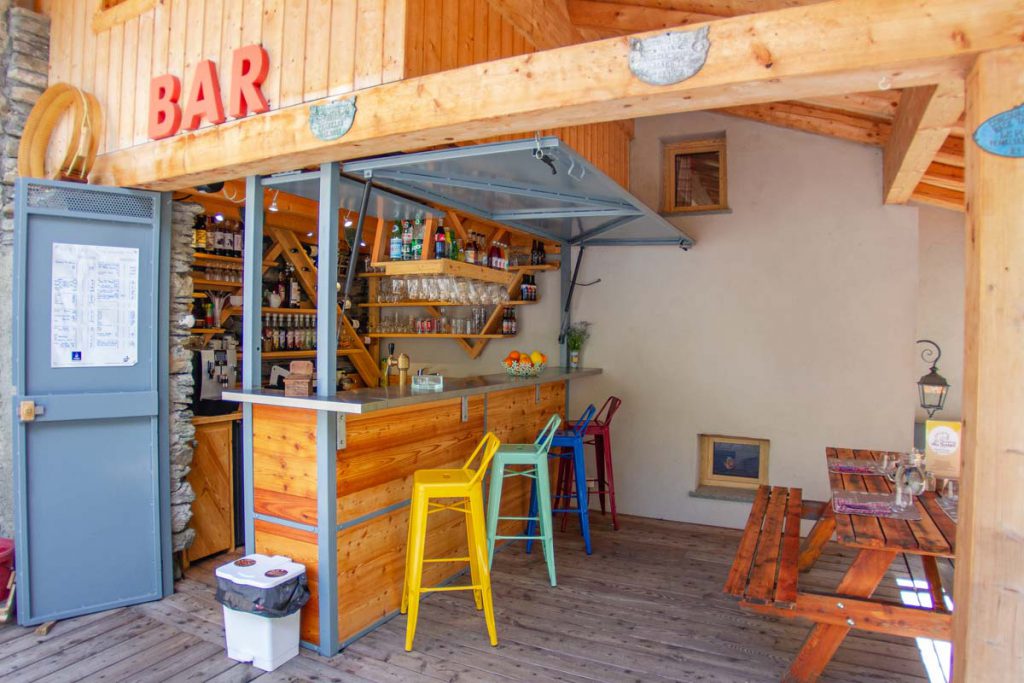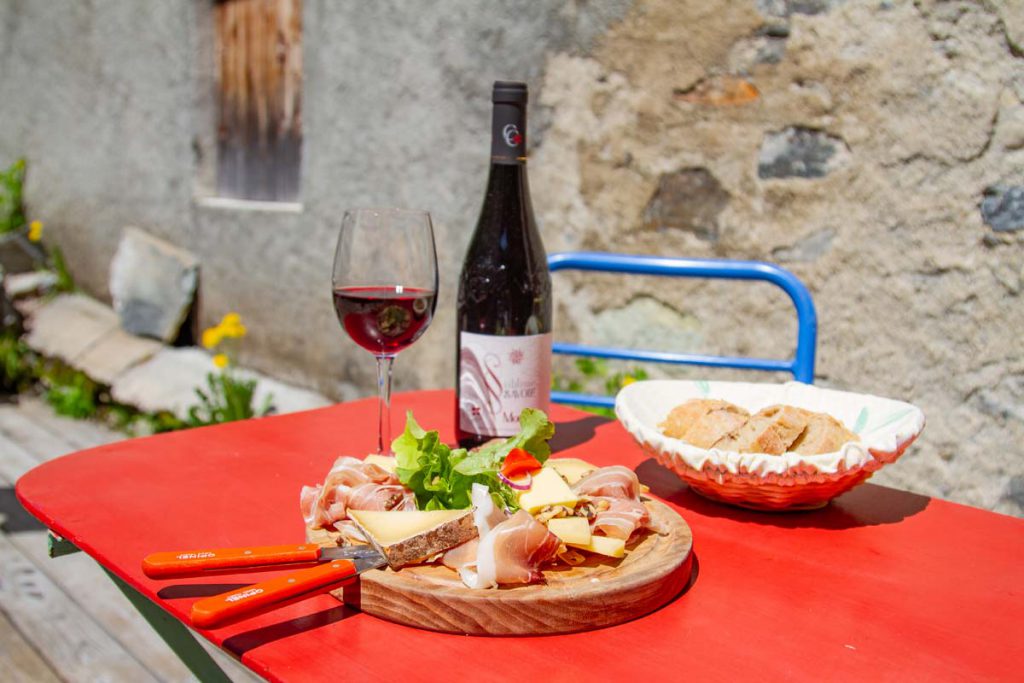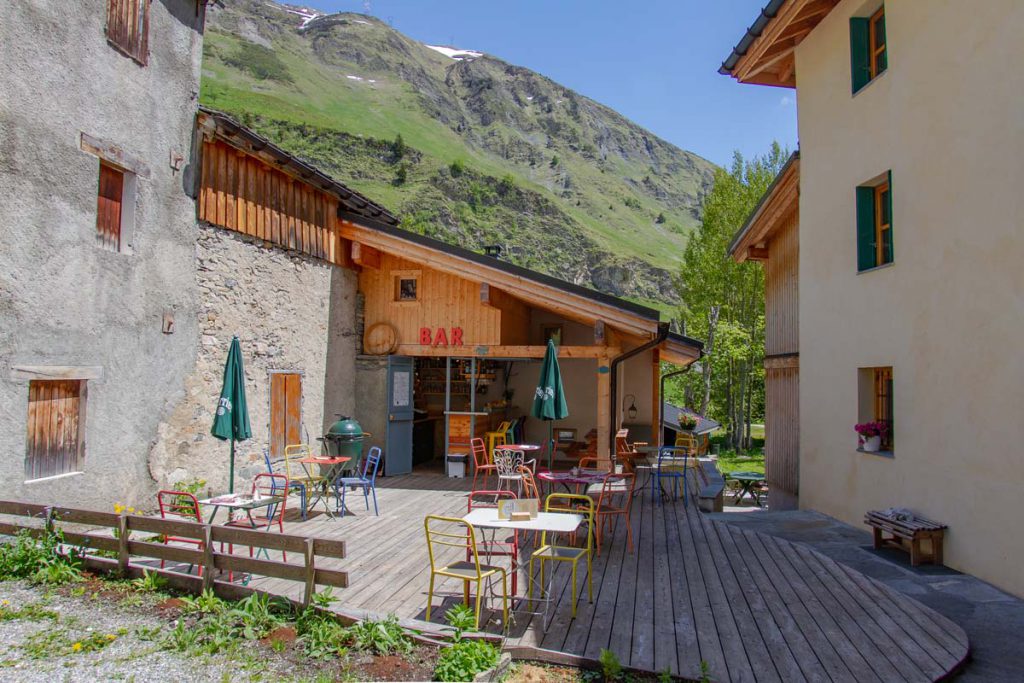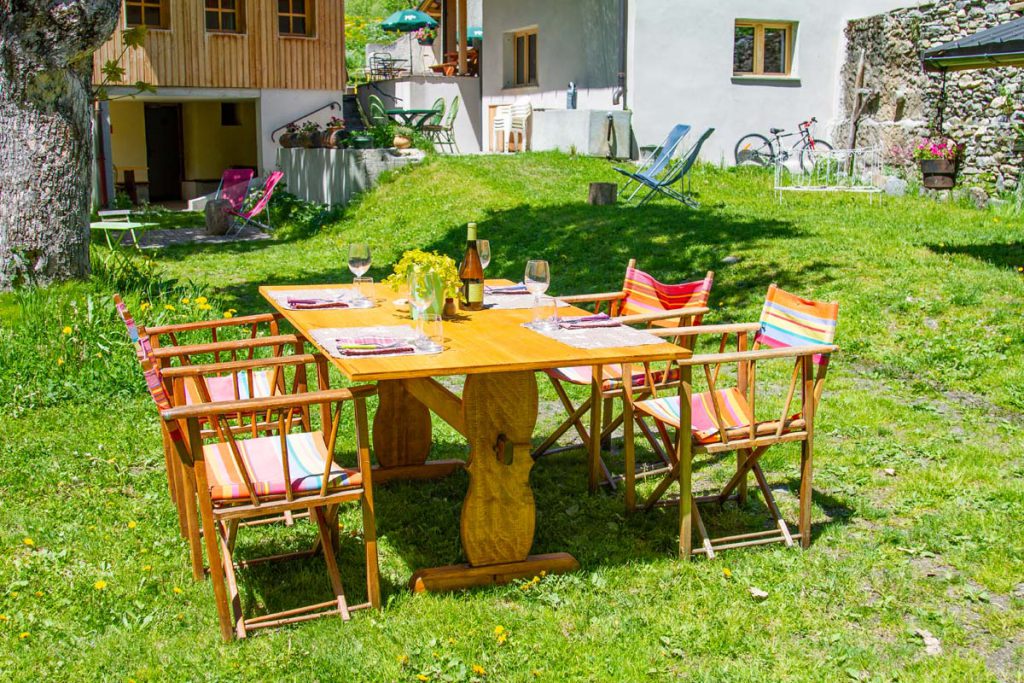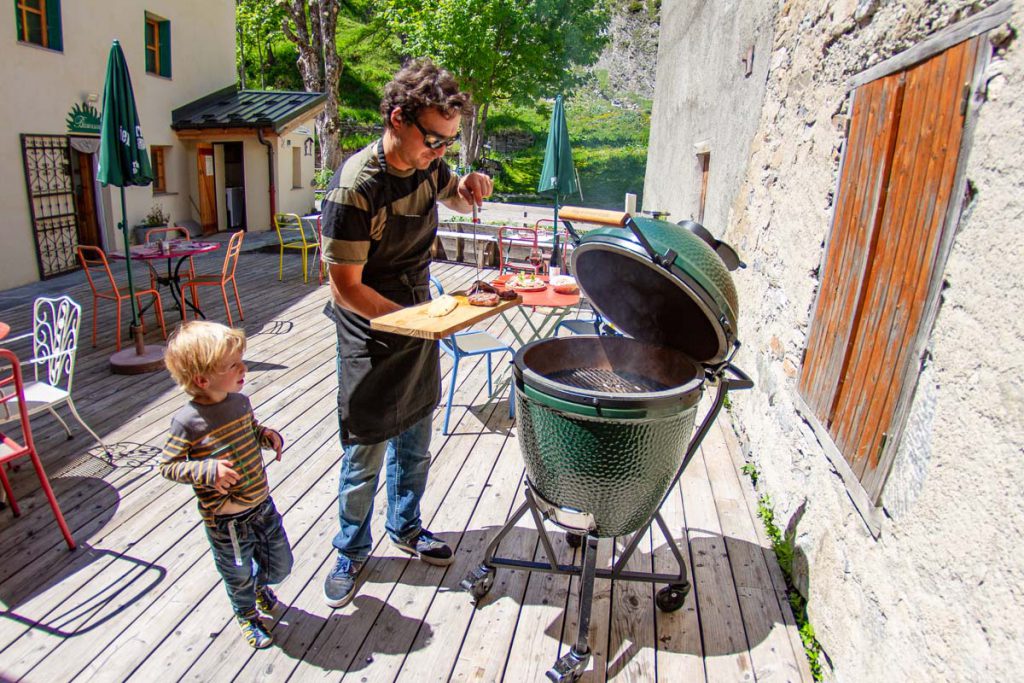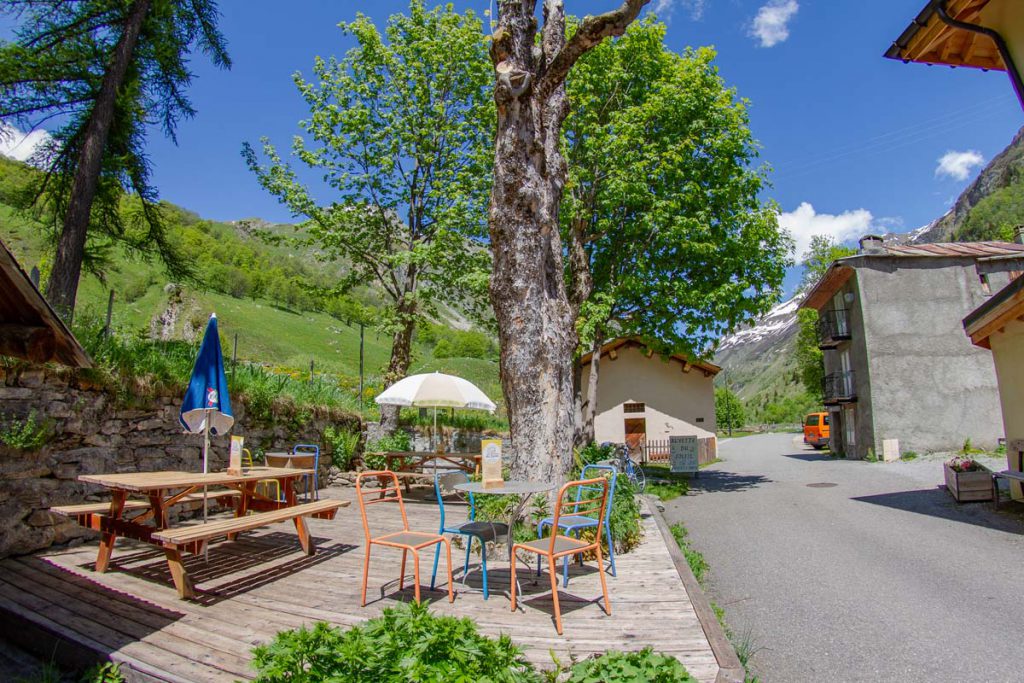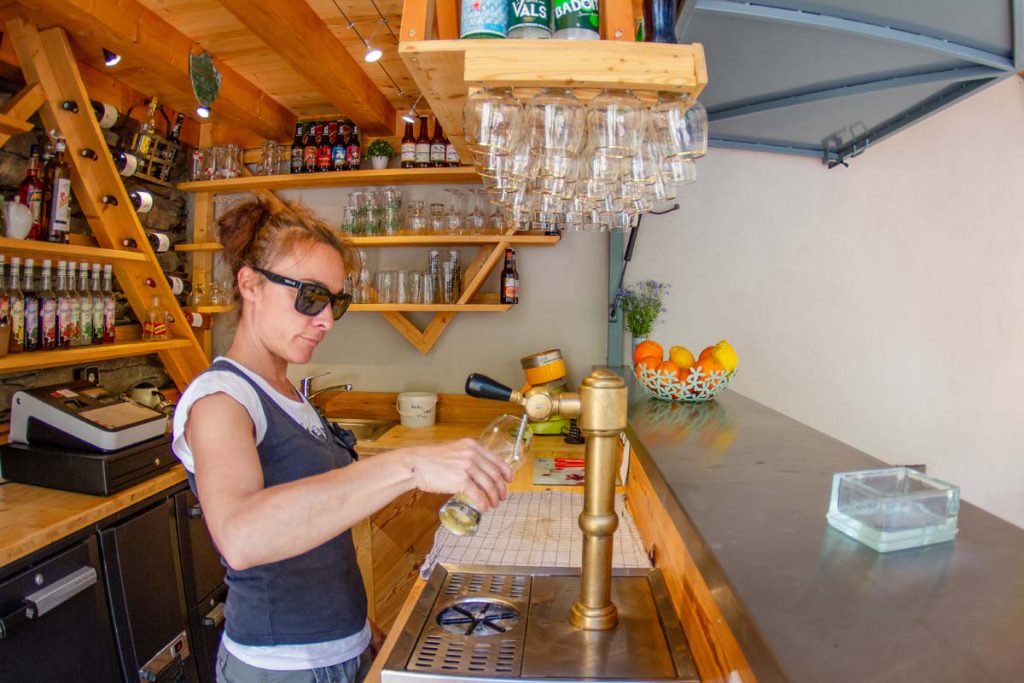 The bar is open from morning to night to quench your thirst.
You will find a great selection of local drinks!
– fruit juices made in the Rhône-Alps, organic sodas and syrups from Haute-Savoie and Savoie
– the famous Chambéry spirits from Dolin, Vermouth, Bitter and Savoy cocktails such as the Spritz de Chambéry, the Chambérizette and others!
– beers made in the microbreweries of the Tarentaise.
At lunchtime, enjoy the calm of our beautiful terrace for an aperitif, savour a barbecue plate and prolong the relaxation with a gourmet dessert.
On request, we prepare picnics for hikers to take away.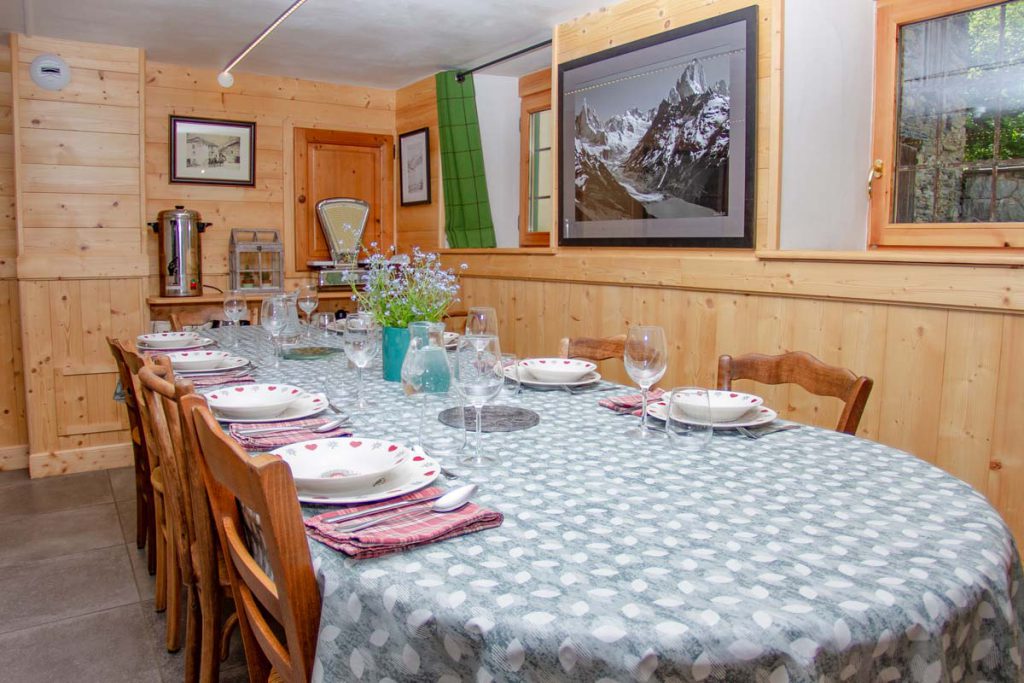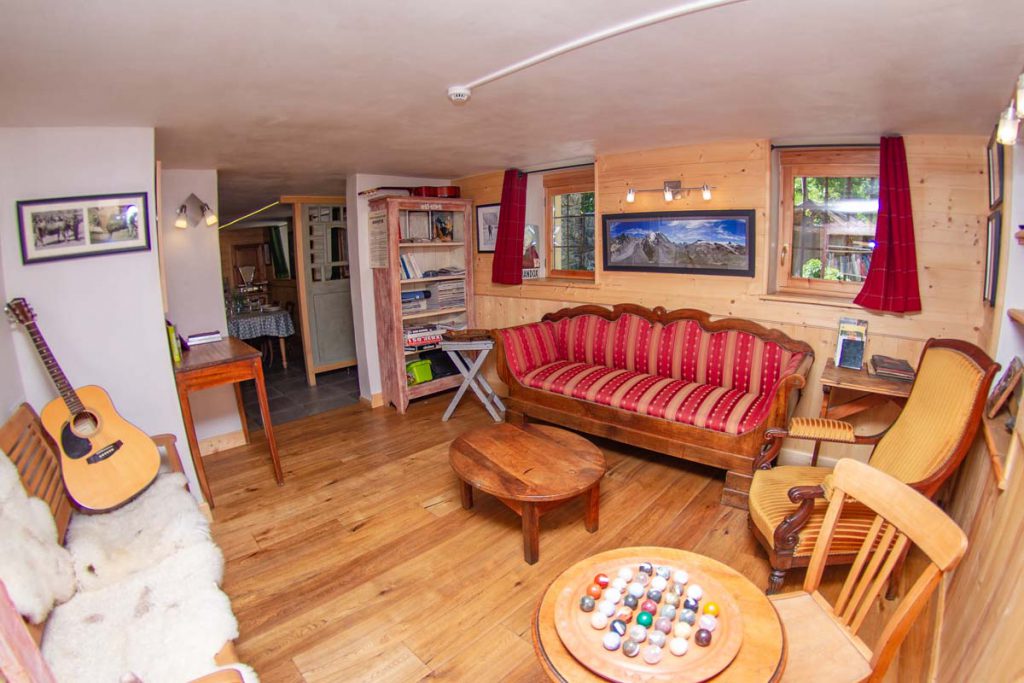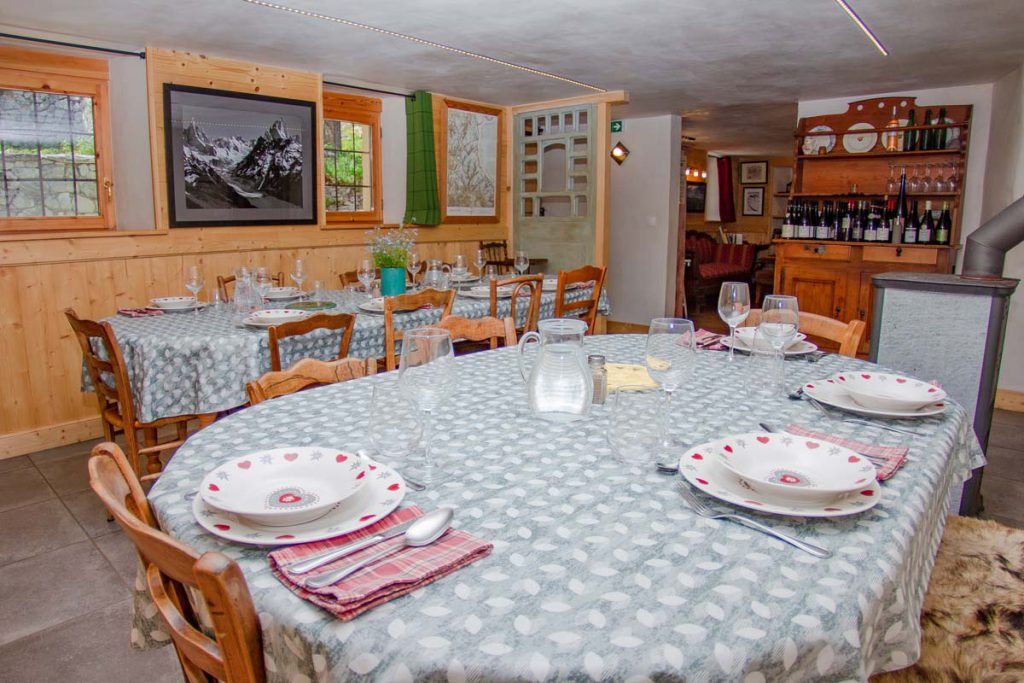 For our half-board guests, an enjoyable dinner of local specialities is prepared for you by Pierre.
Pierre's specialities?
The unmissable nettle soup, the succulent gratin dauphinois and its trout fillet, the creamy caramel… They will tantalise your taste buds!
Meals are served at 7pm and include:
• A starter
• A side dish
• Cheese
• A dessert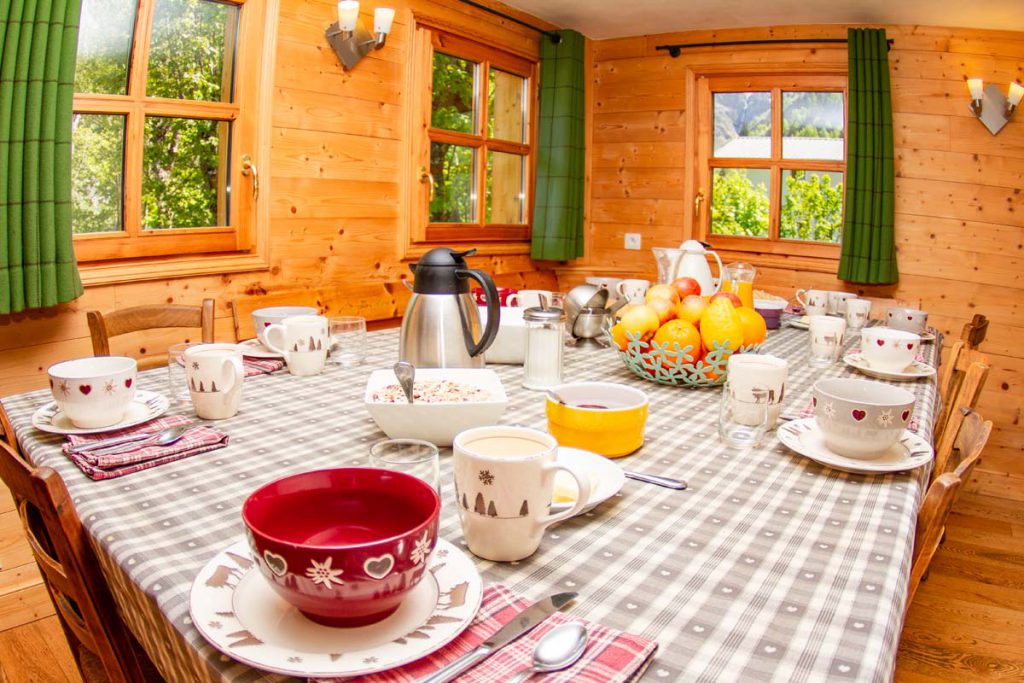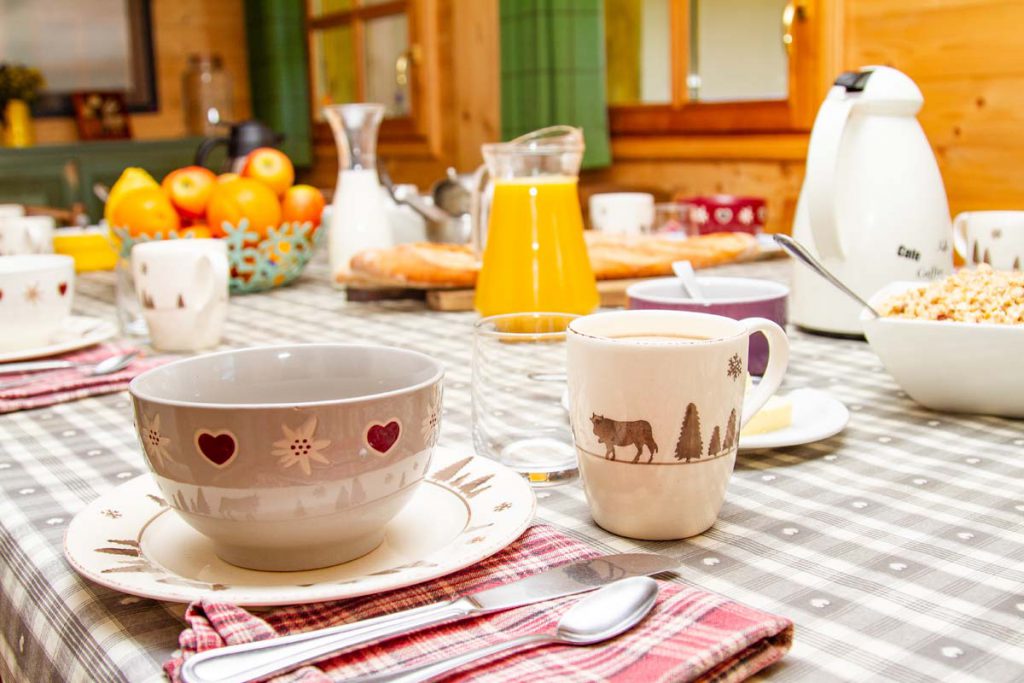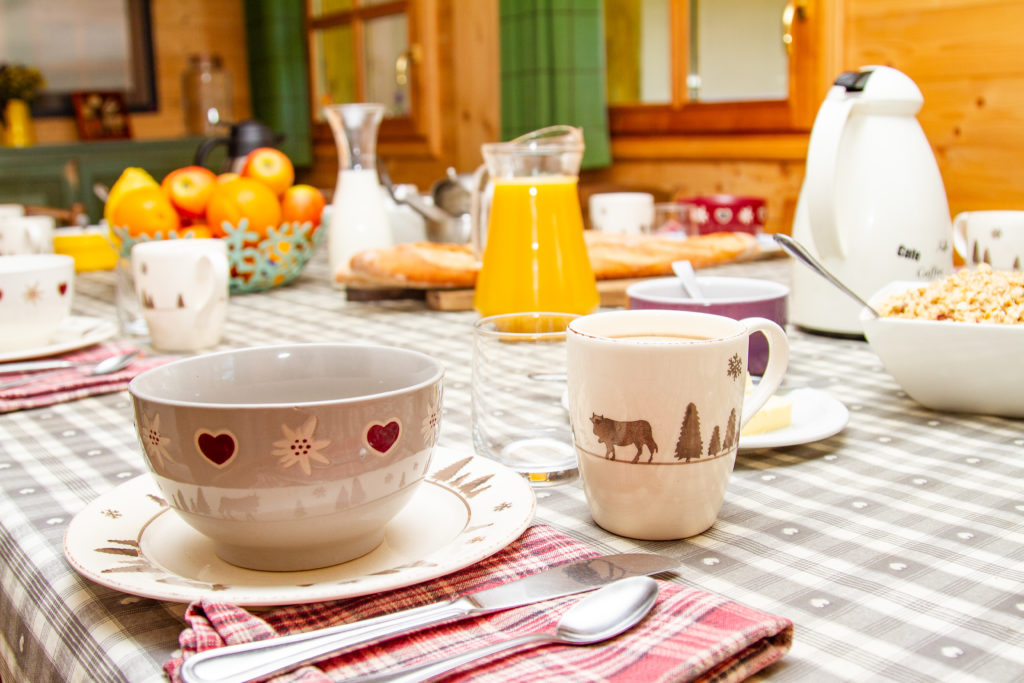 Breakfast will set you up for the day!
Céline serves you a hearty breakfast every morning (from 7am to 9am) to build up your strength for the day ahead.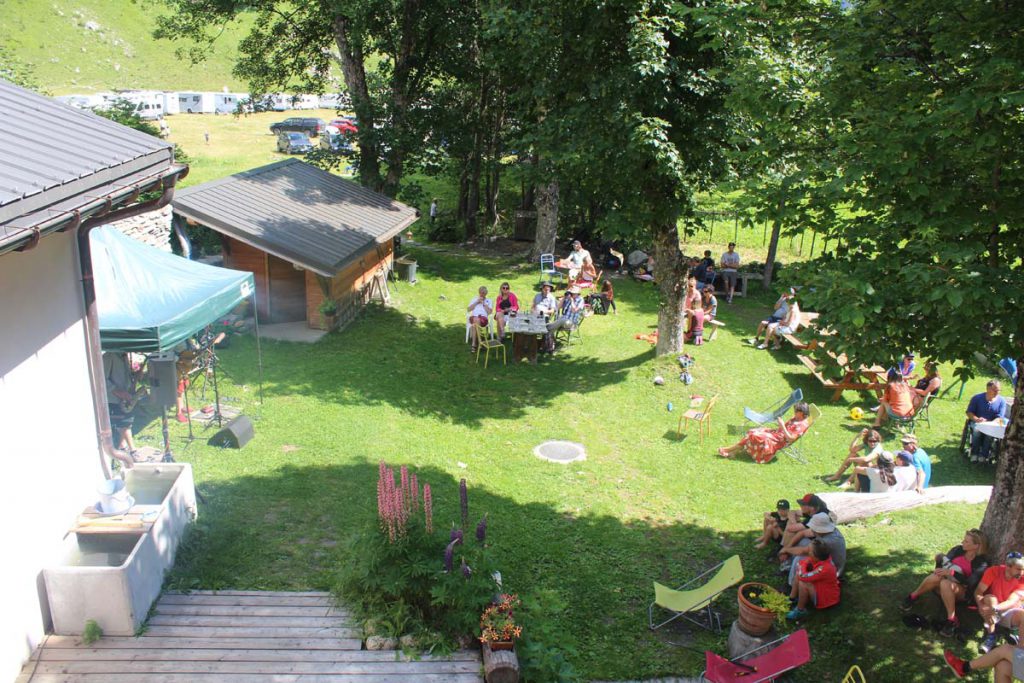 On request we can organise vour events (birthday, family parties, garden parties, company seminars, etc.).
Meals, buffets, aperitifs, brunches, snacks, etc.
The garden can be privatised to accommodate up to 100 people.
Do not hesitate to contact us by email lesoleildeschapieux@gmail.com, to tell us what you require and get a quote.